A "Great Place to Work"
At Acies, we are proud to have been recognized as a workplace beyond the ordinary
Work must be fun, challenging and rewarding!
We are incredibly proud and happy for the recognition from Great Place To Work. It is concrete proof that what we focus on in everyday life makes a difference. Three years ago we decided to change our business model in Acies. This included a name change, but most importantly, it entailed an even greater focus on creating the optimal environment for our colleagues
As owners and managers in Acies, we are very aware that our competent colleagues are the core of our company, and that their work is what enables us to run a profitable business. It is important for us that the colleagues know that we value them as the very diverse group of people they are, and for the efforts they make for the customers and our community.
Jørgen Balslev Clemmensen and Jesper Westfall, Owners of Acies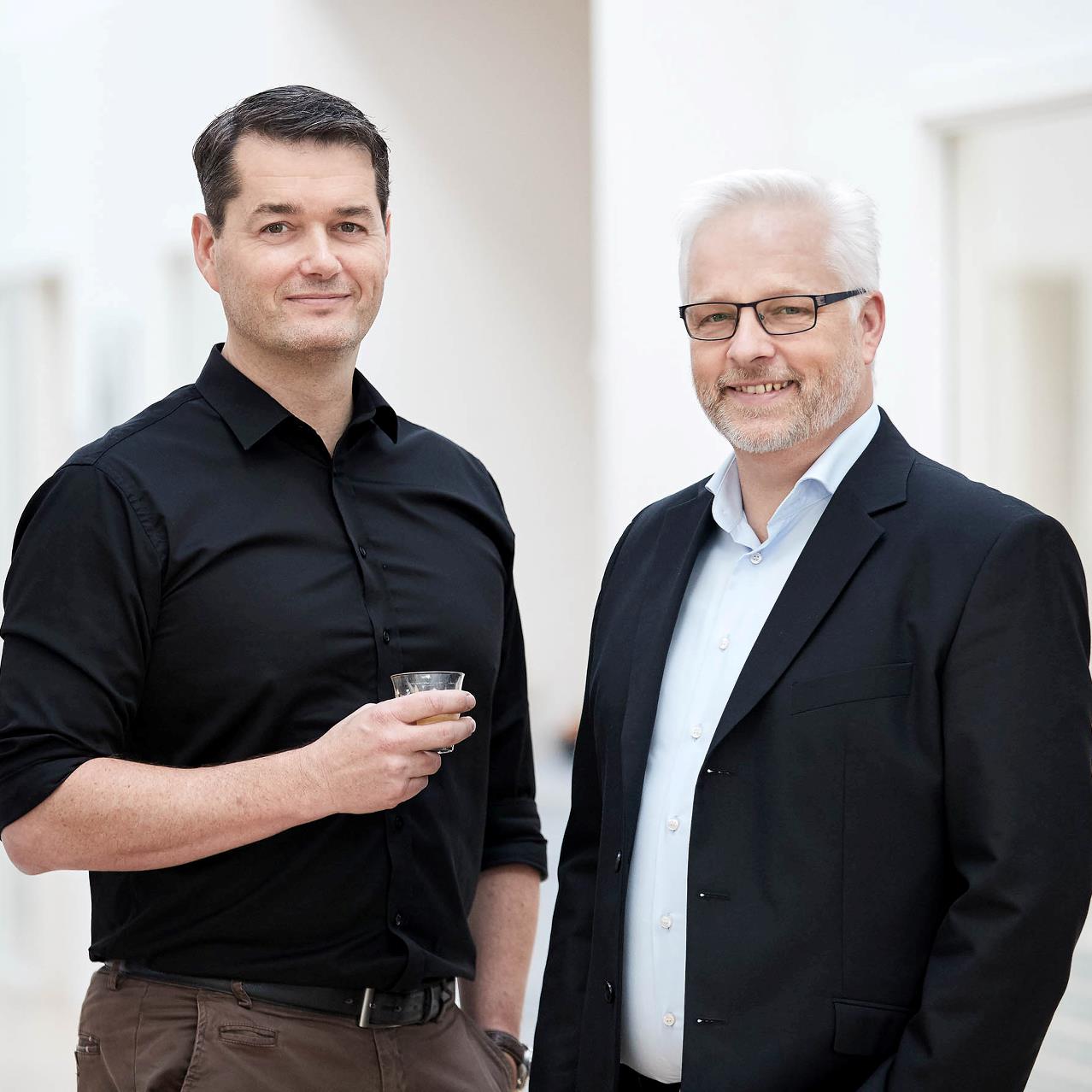 "Culture eats strategy for breakfast"
- Peter Drucker
Culture is EVERYTHING! Hosting an annual team building event is not enough. A consistent, positive, and lasting culture is something you live and strive for every day.
Going to work must feel like fun. We laugh a lot every day. We celebrate our shared victories. We are proud of the work we do. This defines a typical day at Acies. Although we have a strong focus on professionalism and quality in our work, we make sure there is room for fun and jokes - management sets the tone with the worst "dad-jokes" and a solid portion of self-mockery.
In our offices the doors are open, and information flows freely. We are confident that we all can make good decisions on our own. We have mutual respect and an understanding that everyone offers different competencies, and that it is precisely the interaction and discussions between us that create unique and valuable solutions.
The physical environment is excellent… we are located in large and open office facilities situated in beautiful natural surroundings. Nespresso coffee, Hancock sodas, fresh fruit and healthy snacks are available throughout the day. For lunch, our chef prepares a delicious lunch with lots of salad.
OPENNESS:
We are sincere and open in our communication ... it is a prerequisite for mutual understanding and trust.
CUSTOMER FOCUS:
We are constructive, holistic and deeply committed to providing unique service and creating concrete value for our customers.
INTEGRITY:
We are honest and our words and actions are coherent.
TEAMWORK:
We know that the most valuable solutions occur in the passionate exchange of opinions between competent and happy colleagues and partners.
"I am allowed to develop and learn a lot of things that benefit both myself and the company. And then I always feel listened to when I say my opinion."
Alex Troelsen, Software Engineer, Acies since 2014
"The organization is very flat at Acies. It gives peace of mind in everyday life, so you can focus on doing your job as well as possible "
Louise Harder, Executive Assistant, Acies since 2018
Want to be part of the team?
We are always looking for developers, and excellent colleagues. Whether you are a recent graduate or already have experience, it does not matter. If you have the basic skills in order, we can teach you the rest. So, go ahead, good ideas and curiosity never go out of style. Apply unsolicited.